Comprehensive Workplace Health & Safety Software
Manage safety incidents and identify challenge areas to proactively create a safer work environment.
CorePoint – Occupational Health and Safety Software
CorePoint Inc's cloud-based system will help you manage your organization's health and safety.
Your organization needs a complete, innovative, and easy-to-use occupational health and safety software solution. Scalable to the size and requirements of your business, CorePoint is completely configurable to suit your needs. Our software drives real-time notifications to facilitate faster resolution times. Whether your team is in the office or in the field, our cloud-based service can be accessed anywhere. We are here to help you meet the standards of workplace health and safety!
CorePoint's Android and iOS Apps enable mobile workers and supervisors to focus on their job.  Even without a cellular or Wi-Fi connection, workers can still use the CorePoint app to record incident information, perform employee observations, complete inspections, view documents, and create or update actions. Once connected back to cellular or WiFi, the Corepoint app synchronizes automatically. 
CorePoint Safety Solution – Desktop Features
Our core modules for workplace health and safety management
Automatic Notifications and Escalations
Are you getting safety alerts when you need them? Get automatic notifications from observations, inspections and incident investigations.
Safety Data Sheets (SDS) Simplified
Have all your SDS managed for you. You tell us what you use and where you use it and we'll handle the rest.
Corporate and Operational Dashboards
We provide corporate and operational dashboards at your fingertips. Drive improved safety with accurate and complete information.
CorePoint Safety Solution – Mobile App Features
Key features available on Android and iOS devices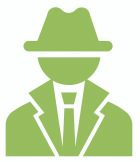 Vehicle or any other Inspections
Customize templates and perform inspections with Android or iOS devices, whether in or out of cellular/WiFi range.
Employee Observations and Actions
Perform employee observations quickly and easily. You won't have to fill out the cards and enter them later. Information is captured in the field.
Manage All Your Safety Actions
Actions that are assigned to you can be managed from the mobile app. Stay on top of all of your safety actions and automatically notify others.
Safety Management Module
CorePoint OHS Solutions specializes in working with organizations to assist with the process of implementing a health and safety management:
Occupation Health & Safety Incidents
Quickly record, investigate and manage OHS incidents, and schedule actions to prevent re-occurrence.
Safety and Other Inspections
Easily conduct work-site, job-site, or vehicle audits and inspections.
Safety Meetings
Record and report safety meetings, OHSE committee meetings, and toolbox talks with the "meeting minutes" module.
Employee Training & Competency Module
Ensure your workforce is properly trained and equipped with the skills and credentials to do the job. CorePoint solution provides you with 24/7 monitoring
Employee Training, Skills & Certifications
Easily track all employee training & skills documents, and other certifications
Configure and Record Employee Observations
Record employee observations directly in the app – no paperwork needed
HR Features
Manage everything HR from employee discipline and grievances to internal job postings
Take Care of your Employee Safety and Training & Build a Happier Workplace.
Improve your employee health & safety program.
CorePoint OHS Modules
CorePoint has developed an OSHE application that has two module.
Health and Safety Management
CorePoint OHS Solutions specializes in working with organizations to assist with the process of implementing a health and safety management solutions, ensuring worry-free compliance with OSHA, WCB and others.
Employee Training & Competency
Keeping a workforce that is properly trained and confirming they possess the skills to do the job safely is critical. CorePoint solution provides you 24/7 access to most critical safety training courses and manage employee training & skills.
WHMIS - Safety Data Sheets
CorePoint can help manage your SDS documents. Simply tell us which products you use and where you use them, and we do the rest. We source them, add them to your binder(s), and keep the SDS up-to-date for you.
Happy Clients are the Bottomline
See how Corepoint is transforming health and safety practices for other workplaces.
We all use the system every day.  We even give our outside auditors read only access. This gives them all of the information required to do their audit.  Makes it easier on them and us.  We do in days what used to take weeks and we are always on top of our safety activities.
We rely heavily on this system to ensure our employees have the correct training prior to sending them out on a job. We also get notified if their training is about to expire.  Makes it so much easier to make sure our workers are trained and have the proper certification prior to going on the job.
We have been using Corepoint's  safety solution for over years and we find the layout of the solution very clean and makes it very easy to use.  We use it for everything we do related to safety.  So great having everything in the same place.  Makes it much easier staying on top of doing the right things that are needed to improve our safety.  Thanks!